Always solutions
never problems
Established in 2001, 4way Solutions was formed to offer independent advice and IT solutions
at a level of competence rarely seen at reseller level. We have an agnostic approach to IT, our strong vendor relations and accreditation can help you find the right product or service at the right time.
Client hardware is continually evolving; coupled with the extensive range of products offered by a host of manufacturers means knowing what the correct solution for your user's needs is, can often be difficult to determine. That is where we come in. Our strong relationships with all the of industry's major manufacturers mean we keep up to date with new product ranges and technologies within each vendor's portfolio. 4way Solutions invest heavily in both sales & technical training allowing us access to dedicated resources and supported bid pricing with each vendor so we can offer the right solution, at the right price for our customers, all of the time.
End user computing categories

Desktops and Workstations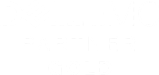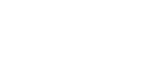 Servers
We work in close partnership with key vendors within the server market which enables us to recommend, configure and deploy all server infrastructure offerings from manufacturers such as HP, Dell, Lenovo, Cisco, Fujitsu & Supermicro.
Our pre-sales and technical training allows us access to special bid pricing with direct manufacturer support, pre-sales technical demonstrations and try before you buy programs.
Storage
Data storage is arguably the most important part of any business. Without, the business becomes practically worthless. 4way specialise in designing solutions ensuring that your data is not only highly available to those within your organisation, but, is also safe and secure from those outside.
We have partnerships in place to cater for cost effective simple storage requirements to highly available modular storage arrays and software defined storage. Add one of our backup solutions ranging from the more traditional onsite solutions, to the newer, cloud-based options and you have a complete supplier for your storage and backup needs.
Networking
From structured cabling to cloud managed wired and wireless networking solutions, 4way Solutions can help you design, deploy and maintain your existing and future networking requirements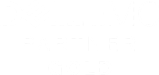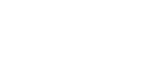 Contact us
to see how we can help
Questions about any of products and services, ring us or complete the below form.