Our virtual IT department offers outsourced IT support to the SMB and SME markets. Whether you want
to outsource your entire IT function to a "virtual IT department" or just some element of your IT service,
4way are your technology partner of choice.
Cyber Security
and Compliance
Business Support
4way operate a managed Service Desk

which will act as a single point of contact for all of your IT requirements.
The following services are available all under a single managed service, with a single contact number and a single account manager:
Unlimited Business IT Support

New hardware through our partnerships with leading vendors

High speed internet connectivity and telephony

Cloud solutions including Office 365, CRM and Virtual Desktop

Managed networks and network secuirty including WiFi

Next generation mobile phone services

Managed backup and DR services
With 4way Unlimited Business Support you will always receive:


Consistent service
level agreements

Single point of contact
for all IT services


Email,call or
chat with us

Proactive monitoring
and patch management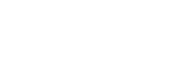 Office 365
4way Solutions have been deploying Office 365 from the start, we have extensive experience in migrating from on-premise or disparate systems to Office 365.
Office 365 provides a portfolio of business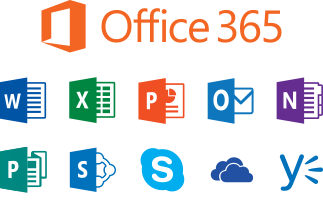 applications and a document management system which makes it effortless and secure to access and collaborate on your business data from anywhere.
Office 365 sits at the core of 95% of our customer's business processes and enables our customers to communicate and collaborate in real time from anywhere.
8 Core function available with O365





Instant Messaging And Skype Connectivity






Email Services
Enterprise-class security and archiving
at cloud prices with no lock-in.
Our Email Security and Archiving solutions deliver enterprise-class email protection and archiving at a fraction of the cost of traditional solutions. Built from the ground up to leverage the power of the cloud, our solutions are the most flexible, scalable and cost effective. With no set-up costs, no hardware or software to buy, and flexible, low-cost pricing, getting started couldn't be easier.
The following services are available all under a single managed service


Adhere to compliance
requirements

Protect outbound emails
and your brand image

Provide continuity
during outages

Archive emails and
chat messages

Peform powerful e-discovery
searches


Cyber Security and Compliance
4way offer a number of services around cyber security and compliance standards such as ISO 27001, 9001 and PCI DSS 3.2. We can help with pentration testing, vulnerability scanning, training and awareness and incident reponse and forensics.
Talk to your 4way account manager about any of the
below internet, LAN or compliance requirements:


Web and Mobile
Application Test


Distributed Denial of
Services (DDoS) Protection


Managed Security Information
Event Management (SIEM)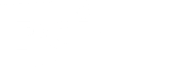 Contact us
to see how we can help
Questions about any of products and services, ring us or complete the below form.