IMPROVE
ACCESSIBILITY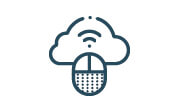 Cloud Desktops deliver a
consistent experience from
Anywhere, anytime and anyhow.
Access from Windows, MAC OSX,
Linux, Chrome OS, IOS, Android
and Thin Clients.
REDUCED CAPITAL
EXPENDITURE

Cloud Desktops mitigate the need
for powerful user desktops, leverage
cost effective new devices or
breathe a new life into older
devices. Cloud Desktops are
a subscription service.
IMPROVED
AGILITY

Add new users within minutes,
scale up or down as user demand
changes. Rapidly deploy new
business applications. Open new
offices or enable home working
effortlessly. Allow users or
contractors to use their own devices
while still remaining in control.
ENHANCED
SECURITY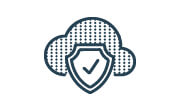 Shift the security burden from end
user devices. Cloud Desktops are
hosted in secure datacenters with the
highest levels of protection. Data is no
longer vulnerable on end user
devices, instead it is stored centrally
where it is regularly backed up and
encrypted.
IMPROVED
BUSINESS
CONTINUITY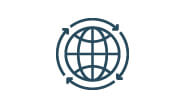 Automatically solve disaster recovery
by leveraging the high availability
built into data centers. Ubiquitous
access to the Cloud Desktop
overcomes weather and travel issues
such as Tube Strikes.
IMPROVED
PRODUCTIVITY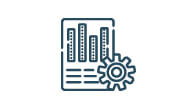 Cloud Desktops improve productivity
through increased performance and
availability. Continue exactly where
you left off as you access your
desktop from different devices in
different locations. Upgrades are
transparent and do not require down time.
Contact us
to see how we can help
Questions about any of products and services, ring us or complete the below form.
We partner with world leaders including HP, Dell, Cisco and Lenovo to deliver exceptional user IT solutions.